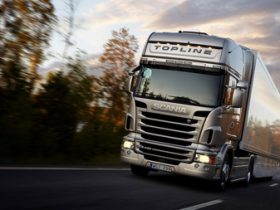 Handling of goods - one of the traditional, popular and profitable businesses. Despite, that this area is constantly updated with new members, the demand is still high. Organization of cargo transportation is a costly and risky process. It is therefore important to make a competent business plan with exact financial calculations. All marketing and financial aspects of the project must be precisely calculated and planned in accordance with a specific timetable.
Feature project
The business plan of cargo has its purpose evaluation of the economic activity of the investment project. The plan may be presented to an investor or lender as a quotation and confirmation of the viability and profitability of this kind of business.
Nature of the enterprise can be defined as a company in freight traffic for various purposes, tonnage and dimensions of the territory of Russia and abroad. The project was drawn up with such goals in mind:
– free filling niche market and meet the existing demand for high quality and timely delivery of goods of different sizes in Russia and abroad;
– high profits;
– the creation of a highly profitable venture.
Duration of the project - 2 of the year. It is at this time calculations are carried out necessary investment and future earnings estimated.
Estimated financial results will be applied to the following projects:
– to prepare and run the enterprise on cargo you need to take a commercial loan in the amount of 15 millions 800 thousand. The total cost of the project is estimated at this amount;
– the interest rate on the loan - 14 %. Loan repayment is planned from the first month of the company's operation;
– total amount of funds paid out on the loan (investor income - 1 million 16 thousand);
– payback period of the project, taking into account discounting - 24 of the month. The enterprise will be able to reach self-sufficiency already after 2 – 4 months of activity;
– the total economic effect for the indicated period will be 321 million. 234 thousand rubles.
How to start organizing cargo transportation – video:
Cargo transportation company: specifics of activity
The main purpose of the future transport company is the transportation of goods mainly by road (possibly also by other means of transport) in place, customer specified. Transportation of goods can be made either exclusively on the territory of a country or a (of a few) regions, and Intercity lines. At the first stage it is planned to mainly local delivery within Russia. It is planned to establish its own fleet of trucks. This will allow a large number of orders, and eventually create a network of points for the transport of goods.
Transportation companies are offering the following services:
– road transport domestic and international destinations;
– rail transportation;
– air;
– cross-dokingovye services;
– inter- and multimodal transportation;
– all major types of terminal processing of goods in the warehouses of various classes;
– The container transporting;
– customs services and counseling;
– transportation of oversized and dangerous goods;
– logistics consulting and audit;
– project logistics;
– insurance.
At the initial stage, it is worth choosing only a few main directions., that business development can be enhanced.
The company's main work on the cargo based on a consistent chain of action. The main work is as follows:: by customer (individuals or companies) Manager of the company received an order for the carriage of goods for a certain period (day or two) or a specified time (two or three hours). Then the order is transmitted to the driver to perform. After the execution of the order the driver makes a progress report, with the amounts of fuel and other important details.
ABOUTain features, the pros and cons of cargo – in the video:
Stages of opening an enterprise
business organization consists of multiple steps. The whole process includes the following items:
Drawing up a detailed, with exact calculations, step business plan freight.
Collect the required number of documents, agreements, if necessary - permits.
Buying a new vehicle or repair the existing.
Registration on cargo, which can be made as SP.
rent office (if necessary).
Hiring workers help (eg, Repairman, loaders).
The advertising campaign for the promotion of enterprise.
A more detailed plan for the phased opening of the organization's cargo in accordance with the specific terms of the following:
| | | |
| --- | --- | --- |
| stages | Test conditions | Deadlines |
| Home project | | 1 – 2 year |
| The conclusion of the investment agreement | 1 project of the month | first 30 banking days |
| Getting credit | Availability of compulsory set of documents | 1 month |
| Adding to the state register, registration with the administrative and tax authorities | Conclude an investment agreement | from 1 to 30 calendar days |
| choice of location, preparation of documentation | preliminary work | 1 month |
| Buying equipment | The conclusion of the investment agreement | To 30 calendar days |
| Equipment installation | Obtaining investment funds | To 30 calendar days |
| hiring employees | production activity | To 30 calendar days |
| Training | The end stage of the production process | To 30 days |
| marketing campaign | 30 calendar days | To 360 calendar days |
| End of project | | 12 – 24 months |
Production plan. Premises and equipment
The first phase of the opening of the company - for the enterprise search space equipment. We need industrial and office premises, area and equipment which will depend on the scale and size of the enterprise. When you open a company in the format of the selected company premises, in which the office is, will actually serve as the legal address of the whole company. Therefore, the room should be used lawfully. If an organization rents it, mandatory duly completed a lease.
The next important stage - the purchase of equipment. The main point is to create a vehicle fleet. Primarily need:
– several buses - more, medium and micro-format;
– cargo vehicles;
– loading-unloading equipment (drive truck with lifting forks, mobile loading ramps, pallet trucks, etc.);
– weighing equipment;
– the data collection terminal;
– equipment to the driver.
Purchase of the fleet must start with the most important vehicles for transportation of goods. This is primarily a cargo gazelle, board ZILy, flatbed trucks with manipulator, refrizhiratory, Lorry. At the start of a fleet enough 10 – 15 machines. When you need to perform any additional work can turn to renting equipment.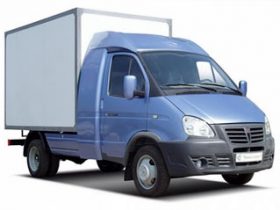 Trucking – It is first of all a sufficient number of vehicles of various types and capacity. It is with them and have to start work. For successful work better to buy new car. They can be of any brand (from Gazelle to KAMAZ), depending on the planned services and the type of terrain, in which cargo transportation will be carried out. It is good to have vehicles of different carrying capacity.
It is necessary to think over the parking lot in a timely manner. It could be hangars, boxes, garages. Good, if the rented or purchased area is completely ready to start work, requiring no special repair and, respectively, financial costs.
Refueling cars will also require attention. This issue is resolved in different ways. One of the options – refueling of cars by the customer, second – refueling yourself at the gas station. And the third option. With time, centralized refueling possible through a gas station, which will be much cheaper in price.
For the office of the company, you need to purchase furniture for the work of staff, computer and office equipment, as well as equipment for connecting telephone and Internet. Developing office design, you need to remember, that despite that, that this is an auxiliary part of the business, it is of considerable importance. So, office – the first, he sees a potential customer, and on that, how presentable it looks, it can judge the reliability of the enterprise as a whole.
Staff
The state should be like this., so that there is no shortage of personnel, but, on the other hand, there was no downtime and all employees were provided with work. Therefore, the approximate amount of work is preliminarily calculated. The staff will include, probably, one driver, one dispatcher, several movers. The accountant will be coming. The second driver can be the entrepreneur himself. Each driver must have an appropriate level of driving license, as well as permits for the transportation of bulky goods.
In perspective, after the end of the first year of work, in addition to the already named staff positions, you will also have to hire an account manager, secretary, one more dispatcher, permanent accountant and courier.
Service quality, provided by the enterprise, depends on several components. In addition to the technical equipment of the organization and marketing strategy, the most important factor will be the competence of the staff. on, how quickly and efficiently the goods will be delivered, the number of orders in the future will depend. Therefore, it is worth carefully selecting all job seekers and providing sufficient material incentive to retain them later..
check in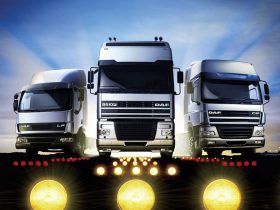 If in the enterprise plan for 1-2 a person can open an individual business. If a large auto fleet is planned in the future, it is better to immediately register an LLC. It is also allowed to create a CJSC as one of the forms of a legal entity. But this format is more difficult to create from scratch.. Therefore, it is preferable to dwell on the LLC form. To simplify the task of collecting documents to create a legal entity, you should contact specialized specialists, which will provide qualified legal assistance and help prevent errors during registration.
One of the prerequisites for creating an LLC is the contribution of the authorized capital as a guarantee of the company's solvency, and opening a bank account. Initial capital is allowed, the size of which is at least 10 thousand, not in the form of money, but in the form of office equipment in the presence of documents for it.
When registering an enterprise, the necessary documents are collected, state duty is paid, an application is submitted to the tax office with all passport and contact details for the OKVED activity code (http://www.consultant.ru/document/cons_doc_LAW_163320/). For cargo transportation, a suitable code is selected in the section 49 "Activities of land and pipeline transport" If the organization provides services exclusively for road freight, the suitable code is 49.41. If there are several types of activities, you should immediately select one or more additional codes.
A particular format of entrepreneurial activity also affects the distribution of legal and material responsibility.. So, upon opening an individual entrepreneur, responsibility for cargo transportation is assigned, usually, per entrepreneur – it is beneficial from an economic point of view. In this situation, the payment of income tax is much less. And if the cargo transportation economy is less 20 cars, then you can issue a single tax on temporary income. The accountant can be visiting, in this case wages are saved. However, if an LLC opens, it is preferable to employ a permanent accountant, which will allow you to avoid errors in filing reporting documentation for the payment of taxes.
When registering, all regulations should be considered separately., governing commercial transport. This is also discussed in chapter 40 no. 2 Civil Code. Including - article 785 "Contract for the carriage of goods" (http://www.consultant.ru/document/cons_doc_LAW_9027/704540f77be80dcc64bdb3c7207cb8193c82209e/).
Before the official registration of a cargo transportation company, you need to familiarize yourself with the texts of several regulatory documents:
The Civil Code of the Russian Federation (part two) from 2
Federal Law of 08.02.1998 N 14-FZ Ob OOO
Marketing plan
Market analysis is very important before starting a business. It's very easy to execute, studying local media: the number of ads will tell you the approximate market situation, and also give an idea of ​​the cost of the corresponding services. If it turns out, that there is no fierce competition in the industry, so, this sector is free and there is an opportunity to freely enter the market. The nature of the marketing plan of the business will also depend on the results of this study..
Studying the current freight market, you can find several directions of influence. First, the state of this sector is affected by the state of the international economy., in particular, global crisis phenomena are of no small importance. The second aspect is the slowdown in the development of the industry in 2013 – 2014 years, when there was a significant economic downturn. After 2015 years and there is still a return to the pre-crisis level. All companies, who had a sufficient level of development, survived and only strengthened their potential. At the same time, weak market participants ceased to exist, making room for new and promising companies. 2019 the year is considered very promising: the impact of the crisis has weakened significantly, target audience is constantly expanding, which makes it possible for new market participants to appear. Dynamics of cargo turnover in 2017 – 2018 years is steadily growing in comparison with indicators 2015 – 2016 years and earlier. In particular, the share of road transport in total turnover is increasing. At the same time, the number of market participants is growing..
In the post-crisis period, there have been several important changes in the freight market. Among other things, business and trade schemes have become simpler and more transparent.. But the risk is still high, therefore, before starting a business, you need to carefully study the composition of the market and its dynamics.
At the moment, cargo transportation is carried out in all major ways:
– pipeline;
– railway;
– automobile;
– river and sea;
– aviation.
Pipeline transport is the leader in the modern economy - about 50% the whole load falls on him. Railroad transportation takes 43% on a general scale, and the rest 7% distributed among other directions.
Most of the modern market participants are individual entrepreneurs: their number reaches 80%. It means, that going to the market, a properly organized LLC will have enormous prospects, since this form has a high level of reliability in the presentation of potential customers.
It is necessary to start the organization of business registration with the development of a marketing plan, which includes:
Conducting an active advertising campaign about cargo transportation services in various directions
Use of local media - advertising in local newspapers and trade magazines;
Distribution of printed advertising materials. First of all, these are informative leaflets and business cards.;
Advertising in forest stores- and lumber, household appliances, furniture sales, building materials, that is, retail facilities, where they can be seen by potential customers;
Using the internet: at first it is enough to advertise on specialized online boards. Then be sure to develop your own website.
Drawing up a bonus and discount system for transportation for regular customers. Such measures will help attract new customers and retain the loyalty of old ones..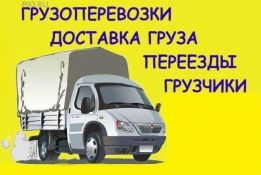 Advertising is paramount in the development and promotion of a new organization. But for the promotion of a cargo transportation company, reputation will be very important, which the company will earn in the first months of operation. Existing clients share their opinions with friends and partners, therefore, it is important to work on creating an appropriate image of your company at the start.
Speaking about the prospects of the industry, the number of operating transport companies should be considered. Currently, their official number is within 15 700. According to preliminary estimates, could potentially be opened even more 700 medium-sized organizations.
Finance
An approximate cost plan will include such items:
The largest expense will be for the purchase of cars and will be 1 million. rubles.
Renting an office space will cost 10 thousand. rubles per month.
Renting of premises for cars will cost 10 thousand. rubles.
The cost of fuel and lubricants will cost 40 thousand. rubles.
The wage fund will be 30 thousand. rubles.
Advertising costs will cost 10 thousand. rubles.
other expenses – 20 thousand. rubles.
Total expenses — 1,12 million. rubles.
Planning the cost of starting a business, it is necessary to consider the main items of expenditure in accordance with the periods of operation of the enterprise. Approximate plan for 1 month, year and start-up costs next:
| | | | | |
| --- | --- | --- | --- | --- |
| item of expenditure | Costs, 1 months. | Expenses for the year | lump-sum costs | Total expenses for the year |
| lease of a building, premises (10 m) | 100 000 | 1 200 000 | 100 000 | 1 300 000 |
| Contribution of authorized capital | | | 10 000 | 10 000 |
| Acquisition of furniture and equipment in the office | | | 75 900 | 75 900 |
| Purchase transport (9 – 15 auto vehicles) | | | 3 648 000 | 3 648 000 |
| Purchase of equipment for loading (5 – 10 units) | | | 3 580 000 | 3 580 000 |
| Computer equipment, site development, payment hosting | | | 120 000 | 120 000 |
| Advertising costs | 42 000 | 504 000 | | 504 000 |
| Salary | 1 246 000 | 15 000 000 | | 15 000 000 |
| taxes | 399 000 | 4 780 000 | | 4 780 000 |
| Additional expenses | | | 753 000 | 753 000 |
| Total | 1 388 000 | 16 654 000 | 8 287 000 | 25 000 0000 |
Tax period starts annually in January. From this month, deductions are counted, which the company pays to the Federal Tax Service. The main list of tax payments for an enterprise of any type is as follows:
| | | | |
| --- | --- | --- | --- |
| Name | base | Period | tax rate |
| Tax on profits | earned profit | 1 month | 20% |
| NDS | added value | 1 month | 18% |
| Property tax | value of property | According to the schedule | 2,2% |
| Income tax | wages fund | 1 month | 13% |
| Social Security contributions | wages fund | 1 month | 30% |
The profitable part of the business will begin with drawing up a price list for the main types of services of the transport company. Based on the results of price studies, operating in the market, and analysis of the cost of the enterprise, a pricing policy for freight will be developed:
| | | | | | |
| --- | --- | --- | --- | --- | --- |
| Car carrying capacity, kg, t | Body volume (м.куб.) | Ming. working hours, hours | cost of 1 o'clock, rub. | Total flight, rub. | Cost per MKAD (rub. for 1 km) |
| 500 kg | 1,5 | 4+1 | 445 | 2 225 | 16 |
| 1 ton | 7 | 4+1 | 485 | 2 425 | 17 |
| 1,5 t | 9 | 4+1 | 515 | 2 575 | 18 |
| 2 Tons | 14 – 16 | 6+1 | 599 | 4 193 | 19 |
| 3 – 3,5 Tons | 18 – 22 | 6+1 | 675 | 4 725 | 20 |
| 5 tonnes | 36 – 40 | 7+1 | 745 | 5 960 | 22 |
| 7 tonnes | 40 – 50 | 7+1 | 799 | 6 392 | 24 |
| 10 tonnes | 36 – 50 | 7+1 | 990 | 7 920 | 29 |
| 20 tonnes | 82 – 96 | 7+1 | 1240 | 9 920 | 32 |
Income structure is calculated on the basis of such factors:
– results of studying the demand of consumers of cargo transportation services;
– general analysis of the enterprise services market, involved in freight traffic;
– general conclusions about the state of the relevant market.
The calculations take into account the minimum level of profitability. Based on all the indicated features, a plan is drawn up for the volume of services provided for the first 24 of the month.
Service volume plan for 2 the main stages of creating and developing a business provides for the following indicators:
Period
Type of service
Volume of sales of services, freight hours
price, rub.
revenue, rub.
1 – 12 monthly investment
Cargo transportation within one locality
from 4 hours
808 no
from 500 rub / hour
404 000
from 6 hours
680 no
from 630 rub / hour
428 400
from 8 hours
500 no
from 1000 rub / h
500 000
in total:
1988 no
1 333 000
Transportation outside the city
To 500 km
105 no
14 500 – 20 500 rub / h
1 522 500
500 – 1000 km
105 no
22 500 – 35 500 rub / h
2 362 500
from 1 000 km
210 no
36 500 – 125 000 rub / h
7 665 000
in total:
410
11 550 000
13 – 24 month operation
Cargo transportation within 1 settlement
from 4 hours
865 no
from 500 rub / hour
432 500
from 6 hours
728 no
from 630 rub / hour
458 650
from 8 hours
535 no
from 1000 rub / h
535 000
in total:
2 128 no
1 426 150
Transportation outside the city
To 500 km
112,35 no
13 500 – 19 500 rub / h
1 517 000
500 – 1000 km
112,35 no
21 500 – 34 500 rub / h
2 416 000
from 1 000 km
224,7 no
35 500 – 115 000 rub / h
7 977 000
in total:
449,5 no
11 909 100
risks
Cargo transportation company - promising, and at the same time high-risk. When starting a company, the following leading risk factors should be considered:
– the high level of competition;
– the presence of significant bureaucratic barriers when crossing the border with cargo, if the company provides international transportation services;
– high level of market entry in terms of investment: before the company starts providing services and receiving income, it is necessary to purchase or rent a car fleet and prepare a material and technical base;
– significant dependence of the company's performance on the speed of delivery. This factor does not depend on the quality of the enterprise itself., therefore, the quality of services can be complicated by the instability of national transport networks.
Generally, despite the constantly increasing level of competition and tougher market conditions, opening a freight company is a profitable and promising undertaking. This is facilitated by the revitalization of the production scale, as well as the expansion of trade relations between the regions of the country and other states. With a well-developed business plan with accurate calculations, the average transport company will pay off atimposed costs and will begin to make a profit within 1 – 2 years from the date of opening.
Complete and phased business plan – video: