Economic and social situation in the country is unstable. In connection with this problem of non-compliance by citizens and organizations of their financial obligations constantly aggravated by. Against this background, growing every day branch collection activity -Professional vzyskatelja demand individuals and enterprises of various sizes.
The unstable economic environment nonetheless favorable for the opening of the collection agency. The main advantage of such organizations lies in knowledge of the laws and their correct application. This is the catch, and the uniqueness of such a young, but it is quite a profitable business.
design feature
The creation and development project provides for the provision of services to assist in the return of overdue debts of individuals or organizations., as well as advisory activities. Due to the peculiarities and serious legal restrictions, related to this activity, Work collection agency will be fully regulated by specialized federal law number 230 (http://www.consultant.ru/document/cons_doc_LAW_200497/).
Basic goals, which are put in front of new businesses:
– the satisfaction of the selected segment of the market needs - to provide services to find and work with debtors, redemption of non-performing loans and advisory work in matters of credit;
– the creation of a highly profitable venture;
– receive stable and high income within the specified two-year period of the project.
The purpose of this plan - to determine the cost-effectiveness of the designated project, the feasibility of its opening and an indicative scale of business. It also carried out detailed financial calculations of the cost of building your business and forecast future profits, as well as the profitability of this agency. In terms of analysis of all existing risks and possible adverse factors.
Services and target audience
collecting agency services must be diverse. They are to provide assistance is not only legal (banks, credit institutions), but also to individuals.
In this way, Main customers of collectors following:
– banks;
– commercial organizations;
– individuals.
With regard to banking structures collector agency can offer an analysis of the financial situation of the debtor, assistance in the search for the debtor and to clarify the situation. The agency can also help in the design documentation, related civil proceedings and criminal proceedings. Agency task will be to search for debtors, record keeping, and cooperation with law enforcement authorities.
The second vector of activity - working with commercial organizations. collecting agency services will be in establishing and maintaining documentation, related bankruptcy situation. May be held and high consulting, expertise and valuation of property. The question of judicial intervention may also help to solve the collection agency.
When resorting to the services of the agency individuals, Agency, depending on the situation, assists in matters of debtor search, conducting explanatory work with the debtor, and debt repayment. There may also be consultation on judicial intervention.
In this way, future agency services range can be described as follows:. The main activity - repayment of outstanding loans from banks and other credit institutions for a small percentage of (to 10%). To this end, the bank entered into a contract of assignment of debt to the agreed terms and conditions. The second type of work carried out by collection agencies - cooperation with credit institutions. The purpose of this collaboration -dobitsya payments position of the debtor funds. At each successful operation agency receives remuneration in the amount of 25 – 30% amount of debt.
methods of work, that guide the collectors during the execution of one of the main tasks - collection of bad debts, standard:
– receipt of an order;
– establishing contact with the debtor and try to convince the voluntary and in the shortest time required to return funds. If the defaulter is a dialogue - development of optimal refund plan (payment by installments, scheduling payments;
– if the debtor does not go to the dialogue, go to the effects of other ways in accordance with the methodology developed by the specialists of communication with customers and legal regulations;
– If the previous steps do not take effect, have recourse to drastic measures. According to the law - is sending warning letters and home visits. All these measures should be agreed with the law.
Acting entirely within the law, experts generally use the method of correspondence with debtors. At indebted individuals to provide a notification with details about the status of their debt.
Additional services, who can provide the agency:
– represent the interests of the creditor in court, Executive Service and law enforcement;
– consulting on any matters, issues related to credit;
– improving financial and legal awareness of citizens;
– training of specialists of this direction: seminars and courses.
The main revenues of the project - still repurchase problem loans and work with debtors. It is at this activity it is necessary to make a bet.
About the features of the collectors – in the video:
Business opening stages
| | | |
| --- | --- | --- |
| stages | Test conditions | Deadlines |
| Home project | | 1 – 2 year |
| The conclusion of the investment agreement | 1 project of the month | first 30 banking days |
| Getting credit | Availability of compulsory set of documents | 1 month |
| Adding to the state register, registration with the administrative and tax authorities | Conclude an investment agreement | from 1 to 30 calendar days |
| choice of location, preparation of documentation | preliminary work | 1 month |
| Buying equipment | The conclusion of the investment agreement | To 30 calendar days |
| Equipment installation | Obtaining investment funds | To 30 calendar days |
| hiring employees | production activity | To 30 calendar days |
| Training | The end stage of the production process | To 30 days |
| marketing campaign | 30 calendar days | To 360 calendar days |
| End of project | | 12 – 24 months |
It is necessary to consider in more detail each of the stages, identify the key aspects of.
Office: premises and equipment
As with any agency, Designed to work with the status partners, office must look presentable. Sometimes, at the first stage of their development, collection agencies work mainly by telephone or online, meeting with clients mainly in neutral territory. In this case, in the first year of activity, you can save on office costs., renting a minimum room, only provided jobs for all employees, purchase equipment and conducting internet and telephone connection. In this case, for 2 – 3 collectors and the head office in the area enough 20 m without any additional conditions. Placed such an agency may in any area of ​​the city - the territorial binding to the center is not obligatory.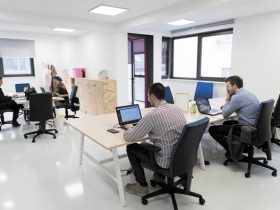 If plans - opening of a good office, in which you can receive visitors, better to take care first of all about the location convenient area. Usually it is a prestigious business district. It was there that the banks are concentrated, other financial organizations and enterprises. Since collection agencies in many big cities, Most potential customers will contact the nearest agency.
To prepare an office for opening, you will often need minor or major repairs, purchase of furniture, computer for each employee. You will also need office equipment - a scanner, Printer, copy machine, landline telephone and internet. It is advisable to immediately equip a small reception area with a reception desk, where the administrator and secretary will meet visitors and coordinate the work of the entire structure.
Staff
Recruitment is a very difficult and responsible step. This is primarily due to the reputation of the claimants, operating in our country. Employees must be experts in their field and master many disciplines, because they have a hard job. All specialized specialists must have a good legal base, as well as master the basics of psychology and sociology, to be able to subtly feel your customers and know, what to focus on. It is also desirable to have an economic education or possession of banking. Good financial motivation is also important. Accordingly, it is important to develop an adequate remuneration scheme..
At the first stage, besides founder, to take the lead, it is enough to have only 2 – 4 collectors. It is then advisable to hire an account manager and other administrative staff. After the company is expanded, be sure to hire an accountant. Initially, this function can be performed by the founder, combining also the position of a leader and a manager. An employee will also be needed to clean the premises, sometimes also a guard. Hiring an advertising and promotion specialist separately does not make sense. These tasks can be entrusted to a freelance specialist or you can learn this business yourself. All employees need to ensure a high level of income and good motivation. This will help to gather and retain truly competent and conscientious specialists in the staff..
Example of collector operation – video:
Registration and documentation
Not everyone can engage in collection activities. There are special regulations, governing this issue and dictating conditions, who should be responsible as an ordinary claimant, and the founder of the business.
Any, who plans to engage in collection activities, must meet these requirements:
– have Russian citizenship;
– have a higher education in an economic or financial profile;
– complete the collector training program, which to pass the theoretical exam.
For the staff of a starting agency, it is enough 3 specialists. With an increase in the number of orders, you can expand the staff and by the end of the second year of the project, double it. It is worth considering, that each such specialist must meet existing requirements and have permission to engage in demanding activities.
According to the Federal Law No. 230, the agency has the right to engage in demanding activities, only if it is registered in a special register, and also fulfills several requirements:
– has its own website, where the license is indicated, all company details and contact phone numbers;
– minimum asset threshold of 10 million rubles;
– availability of liability insurance in the amount of 10 million rubles.
The company itself must be registered as an LLC. IP form in this case is not recommended, since a legal entity is more trusted by potential customers and meets the requirements of a specialized law to a greater extent.
To create an LLC, you will need to fill out the established registration form. It contains basic data about the future company, including the type of its activity and details of the founders. Selecting the type of activity, you need to refer to the current OKVED classifier (http://www.consultant.ru/document/cons_doc_LAW_163320/11a3bc280471b0b5cb33883a15342d67aae01273/).
In the specific case, the code will be 82.91 ("Activities of collection agencies"). When providing advisory and other services, which may not be on this list, other, auxiliary codes.
Set of constituent documents of LLC, which is submitted along with the application, It includes:
– charter;
– the decision to establish Ltd.;
– the decision to appoint the head;
– Minutes of meeting of founders (if there are more than one founders);
– some other documents if necessary.
Personal documents of all founders are also attached to the application., confirmation of the right to use the premises and permission from the fire and sanitary services. The registration process of a legal entity takes up to 14 days.
Before opening an agency, you must study the relevant regulatory documents:
Federal Law of 03.07.2016 N 230
Federal Law of 08.02.1998 N 14-FZ Ob OOO
Customer Search. marketing campaign
Before you start looking for clients, you need to analyze the nature and composition of the target audience. First of all, the agency will be interested in banks and non-bank credit structures, those wishing to return at least part of the funds, who are not paid by unscrupulous debtors.
Collection agency marketing campaign methods are significantly different from other types of business. Street advertising practically does not work here, distribution of leaflets and other methods, designed for a mass audience. To attract large organizations to cooperation, it is desirable to have a good working website, informing potential clients of all the benefits and optimized for search queries.
Reaching out to potential customers directly is another powerful method. Cooperation offers can be sent directly to banks, кредитных организаций и других представителей целевой аудитории.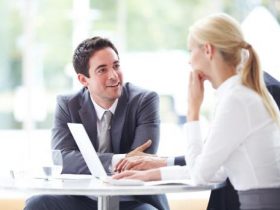 Дополнительные методы популяризации коллекторского агентства:
–

проведение бесплатных консультаций для населения и организаций

;
–

рассылка предложений о сотрудничестве банка и другим финансовым организациям

;
–

проведение курсов повышения квалификации для представителей этого вида деятельности

;
–

проведение семинаров – как для должников

,

так и для кредиторов

.
Создание хорошей репутации на рынке – один из наиболее эффективных методов популяризации своих услуг на рынке. Если действующие клиенты довольны предоставляемыми услугами, они будут рекомендовать агентство. Поэтому компетенции сотрудников и качеству услуг нужно уделять большое внимание.
Finance
Стоит начать с основных расходов, присущих любому бизнесу. Costs, связанные с регистрацией бизнеса, оплатой юридических услуг, арендой помещения, закупкой необходимой техники и программного обеспечения, стоит учесть сразу.
Не на последнем месте в плане будет и реклама агентства. Коллекторские агентства не настолько распространены в нашей стране; а если о них и знают, то не всегда рискуют отдать немалые деньги за такие услуги (обычно около 25% от возвращённого долга выделяют на услуги взыскателей). Хорошая реклама обеспечит уверенный старт и более быструю окупаемость вложений.
Минимальный и примерный расчет финансовых показателей на краткосрочную перспективу в

12

месяцев включает такие пункты

:

Суммарные заказы —

30 million. rub.

Вознаграждения агентства

(

при среднем показателе

30%) – 9 million. rub.

Первоначальные затраты –

1 million. 713 thousand. rub.

Издержки на заработную плату –

1 million. 800 thousand. rub.

Издержки на содержание агентства –

480 thousand. rub.

Уплата налогов –

540 thousand. rub.

Прочие затраты —

100 thousand. rub.

Чистая прибыль –

4 million. 367 thousand. rub.

Чистая рентабельность за год

- 48,5%.
Точный показатель рентабельности организации такого типа может быть достаточно сложно рассчитать. This is due to the fact, что коллекторские агентства относятся к предприятиям консалтингового типа, что означает, что они не производят товар, а лишь предоставляют услуги нематериального характера. С другой стороны любая компания, выполняющая услуги консалтингового характера, обладает меньшей себестоимостью, что позволяет при грамотном подходе максимально сократить срок окупаемости и сводит к минимуму регулярные затраты на развитие и поддержание бизнеса.
Применительно к рассматриваемому двухлетнему периоду создания и развития бизнеса можно составить такие финансовые выводы:
–

финансирование будет осуществляться за счет получения коммерческого кредита в сумме

9 million rubles.

Дополнительно предполагается использование собственных средств учредителя

;
– the interest rate on the loan - 17,5 %

с перспективой снижения

;
– mortgage payments will start from the first month of the company. In this way,

общая сумма уплаченных процентов

,

которые составят доход инвестора

,

составят примерно

65 thousand;
–

ориентировочный срок окупаемости с учетом дисконтирования

– 2 of the year,

с момента начала проекта –

12 – 16 months;
–

общий экономический эффект проекта

–

свыше

13 million rubles.
Прогноз структуры доходов выполняется на основании таких факторов:
–

анализ уровня спроса среди потребителей коллекторских услуг

;
–

анализ данного сегмента рынка

;
–

общие выводы о состоянии рынка коллекторских услуг на

2018

год и ближайшие перспективы

.
При этом во внимание берется самый низкий порог рентабельности. На данном этапе, по данным аналитиков, прирост объемов реализации и потребления услуг в этой отрасли находится на уровне 5 – 12%. If this trend will continue, на протяжении первого года работы объем реализации достигнет более 40 миллионов рублей с перспективой к повышению.
Если рассмотреть финансовую часть более подробно, анализ будет включат такие показатели расходов в соответствии с основными периодами развития бизнеса:
item of expenditure
1 month, rub.
1 year
one-off expenses
Total per year
Buying or renting premises (

от 50кв.м

)
1 500 000
1 500 000
Buying equipment
2 500
30 000
30 000
check in,

получение разрешительных документов

50 000
50 000
Purchase of computer equipment,

офисной техники

270 000
270 000
Site, hosting, scripts acquisition
120 000
120 000
advertising costs
50 000
600 000
100 000
600 000
Wage
To 1 000 000
12 000 000
12 000 000
taxes
from 560 000
6 730 000
6 700 000
Unexpected expenses
700 000
700 000
Total
2 000 000
33 000 000
7 800 000
40 500 000
Никаких специальных налогов брокерское агентство уплачивать не будет. Налоговая отчетность, которую ежегодно по истечении финансового года предприятие будет подавать в ФНС, It includes:
| | | | |
| --- | --- | --- | --- |
| Name | base | Period | tax rate |
| Tax on profits | earned profit | 1 month | 20% |
| NDS | added value | 1 month | 18% |
| Property tax | value of property | According to the schedule | 2,2% |
| Income tax | wages fund | 1 month | 13% |
| Social Security contributions | wages fund | 1 month | 30% |
Чтобы точно рассчитать доход предприятия, необходимо составить примерный прайс-лист на услуги будущей организации. Ценовая политика будет примерно следующей:
Type of service
cost of
due diligence
1 500 for 1

лист документа

Консультация

,

составление письменного заключения

5 000

Составление договора

from 2 000

Представительство интересов в суде

(

в зависимости от особенностей дела и сложности

)
15 000 – 35 000

Консультации по вопросам взыскания

is free

Сбор и анализ информации о должнике для физ

. persons
from 10 000

Сбор и анализ информации о должнике для юр

. persons
from 15 000

Составление претензионного письма

7 000

Исполнительное производство

20 000 + from 5%

от суммы взыскания

Полный комплекс услуг по взысканию задолженности для физ

.

Лиц

5 – 45 %

от взысканной суммы

Полный комплекс услуг по взысканию задолженности для юр

.

Лиц

10 – 50%

от взысканной суммы

Изучение благонадежности и кредитоспособности партнеров

,

клиентов и других лиц или организаций

from 5 000
The main risks
Быстрому продвижению и финансовому успеху могут помешать такие характерные риски:
–

нестабильность этого сектора

,

отсутствие полноценной законодательной базы

;
–

отсутствие доверия среди целевой аудитории

,

негативная репутация коллекторов в целом

;
–

большое значение имеет правильно подобранный штат

:

наличие высококвалифицированных специалистов

,

которые работают в соответствии с положениями законодательства

,

будет способствовать успеху

;
– the high level of competition.
Обойти перечисленные риски несложно. Чтобы избежать давления конкуренции, нужно внимательно отнестись к изучению рынка и найти свободную нишу. Риск недоверия граждан и организаций также можно снизить до минимума: необходимо создать положительный имидж своей компании, используя для этого грамотные маркетинговые ходы и хорошо продуманную рекламу.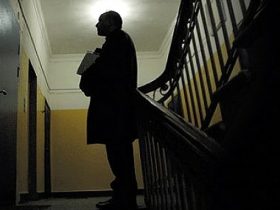 Риск существования коллекторского агентства зависит только от некорректного подбора персонала и некачественной рекламной кампании. Ведь именно они являются преградой качественному и информативному сервису. Новая компания должна проявить себя как такая, которая действует исключительно законными и безопасными методами. А миф о физических расправах с должниками должен быть заменён на реальность высококачественной аналитики и скоринга, которые проводится в кратчайшие сроки. Именно скоринг дает возможность быстро и верно анализировать ситуацию фирмы или физического лица, дать профессиональную оценку и вероятность возврата позаимствованных средств.
Все перечисленные нюансы требуют специальных навыков и определенных личностных качеств. Поэтому в новую компанию планируется набирать не бывших силовиков, а прежде всего специалистов в сфере экономики, финансов и психологии.
Один из способов избежать значительных финансовых затрат и, Consequently, risks, – открыть небольшую структуру с минимальными стартовыми инвестициями. So, регистрация ООО без посредников обойдется немногим более 10 thousand. Оборудовав минимальный офис и наняв всего 1 – 2 employees, можно сократить стартовые инвестиции до минимума.
Если подытожить все положения плана, коллекторское агентство представляет собой высокорискованный, но востребованный и быстроокупаемый бизнес. Эта отрасль деятельности активно развивается, но по причине недостаточной информативности в обществе считается малопрестижной и небезопасной. Обеспечив законную регистрацию компании и наполнив ее штат высококвалифицированными специалистами, можно добиться высоких результатов и выйти на самоокупаемость в течение первого года работы.
О правовом статусе коллекторской деятельности – video: