there are situations, when there is no money, and the need to pay. In business, This situation certainly calls into question the stability and profitability of the company even more. But that will not do to try to save a sinking ship. In a situation, when the ship is still possible to save, there is "overdraft". Overdraft refers to short-term loans. It allows the entity to "borrow" Limit the number of enterprise resources in a situation of lack of sufficient own funds. "Credit" is counted at the expense of the organization, that way for some time out in the minus. Luckily, these loans are designed specifically for this purpose, considering all the timing and payment options. Therefore, most of the debt you are not threatened. This service is possible, of course, only when approved in the preliminary contract conditions.
How to calculate the overdraft limit?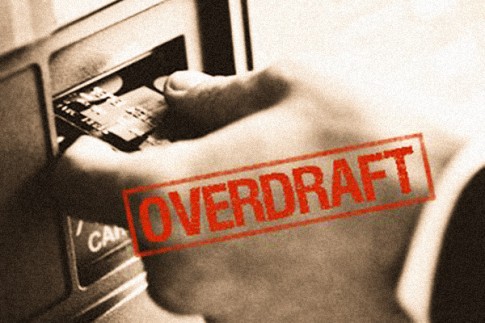 For this purpose usually use the average monthly turnover for the settlement account, given the frequency and amount of funds, coming into the bank account. Important to remember, that only means are used to calculate the, received directly from customers. It means, that internal financial transactions not taken into account. Volume average turnover is reduced by 50-70%, and we get a figure liverdrafta.
In any situation, there is a choice: even when there is no choice of action, have the option, As this is.
The validity period of the loan is usually 12 months, during which you can not reset (not pay) debts (specific conditions dictated by the specific bank). Overdraft is issued on terms of repayment, urgency and payment, and therefore This service is paid and not long. Besides, the client is obliged to pay interest for certain operations. Details of the additional payments should be discussed with the bank.
Overdraft is one of the most cost-bank loans, and is very effective in breaks occurring at the box office as a result of business operation.
How exactly does it work?
The company sends morning supplier 3 million. rubles for goods delivered, using the account overdraft. At night, after receipt of money from the buyer in the amount of 2 million. rubles, loan debt partially repaid. Interest is calculated only on the outstanding 1 million. rubles.
Under the conditions of a conventional loan, installment period was to 1 month. In this case, interest is charged on the total amount of credit. In the case of draft pick, this does not happen.
overdraft - it is an effective credit system to "turnover company", who constantly have receipts to the bank account of the large number of customers.
Also watch the video on the topic: "What is overdraft?"
Video 1.
Video 2.