What are the types of rooms in hotels and hotels?
In the hotel business, those days are long gone., when hotels and inns offered guests only standard rooms, similar to one another! Nowadays there are a large number of types of rooms and types of suites in hotels around the world, which means, that any group size and most of the guests' preferences can be satisfied. Of course, hotel rooms of different sizes and styles are available at different prices, which are adjusted depending on demand, Occupancy, view from the window, time of year and other individual factors.
Hotel rooms, usually, are divided into categories, when we talk about the price range, type of decoration, additional amenities, the location of the room on the pool side or on the ocean side... Images and descriptions of basic equipment and amenities, applicable to each room category, usually described on the hotel's website.
Classification of hotels, certification and assignment "Stars" – this is a mandatory procedure, which is performed by specialized companies, such as TEST-SPB, which is more than 25 has been working on the market for years and provides quality services. Issued certificates are recognized all over the planet. Classification and certification is a mandatory procedure for all hotels, hotels, hostels, etc..
Hotel rooms are divided into types:
the following room options are most common, but the names of the numbers, their classification, equipment and sizes may vary depending on the wishes of the owners of the hotel.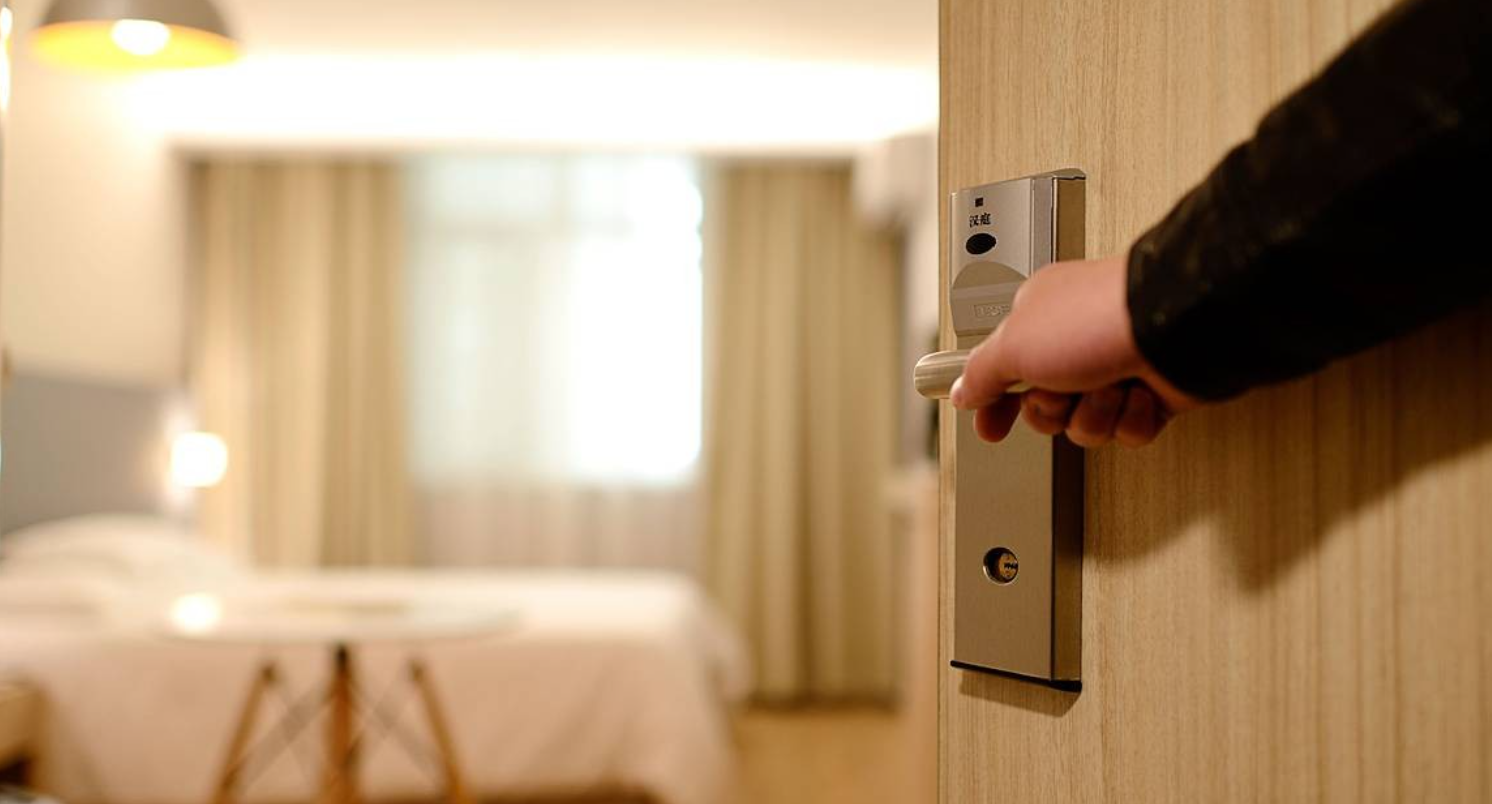 Rooms in hotels by occupancy
Single room: classic version, designed to accommodate one person. Sometimes can accommodate one or two beds.
Twin room: respectively, accommodates two people. Can have one double bed or more beds.
Triple Room: accommodates up to three people, availability of two or more beds.
Quadruple Room: two to four beds are possible.
Hotel rooms by bed type
Queen Room (King-size bed): room with a size bed "queen-size", Fits 1-2 man.
King Room (also king-size bed): room with one large double bed, accommodating one or more people.
Twin room: has two separate beds.
Double-double Room: contains a pair of large doubles (sometimes royal) Beds, accommodates from two people or more.
Studio Room: room with a studio bed - sofa bed, which can be transformed into a sleeping bed, can be additionally equipped with another bed.
Bunk room: has bunk beds, which allows you to place more beds in the room, without taking up too much space. Such accommodation can most often be seen as in dormitories., and in more upscale / innovative hotels and hotels.
Hotel rooms by design and layout
It is very typical for hotels to classify and evaluate their rooms according to the layout and size of the room.. Usually you will find such names, as:
Standard Twin Room: your entry-level standard room.
Deluxe Room & Superior Room: next step in room categories, usually equipped with slightly better amenities and a larger area.
Executive Room: hotel room, more business-oriented (Executive) guests. Usually with a comfortable table or seat, where guests can work.
Suites are divided into:
Junior Suite or Mini Suite: classic room for single guests with bed and not a large seating area. Sometimes the sleeping area is separate from the living room.
Master Suite: this is when there is a separate living room, connected to one or two bedrooms, depending on the layout.
Executive Suite: similar to a executive room, but somewhat bigger and with better amenities.
Presidential Suite: usually it's the biggest, expensive and luxurious hotel or inn room.
Penthouse Suite: suite, located on the top floor of the building, usually very similar to the Presidential Suite in size and amenities.
Villa Suite: as the name suggests, it will be a separate villa, usually, high quality and with numerous luxurious amenities on site.
Rooms in an apart-hotel/apart-hotel style rooms: similar to the apartment in terms of amenities (eg, has its own kitchen, separate dining area, etc.. d.) and often segmented according to the short-term and long-term residence market.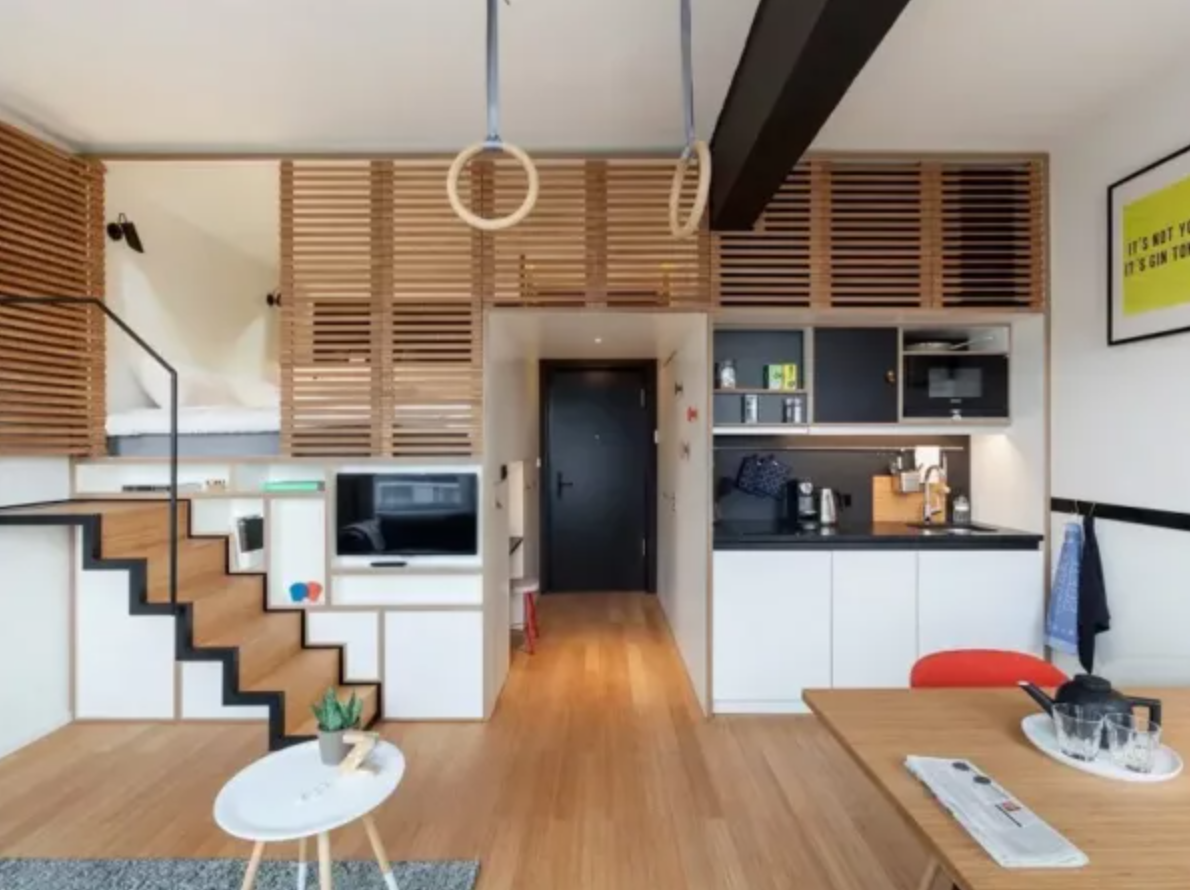 There are also hotel rooms, which are connected to other numbers:
Connecting rooms: rooms with separate entrance doors outside and interior door inside. Guests can easily move between the two rooms, bypassing the corridor.
Connecting rooms: also rooms with a common wall, but without a walk-through interior door between them.
Adjacent rooms: rooms located next to each other, for example, through the corridor or hall.
Some hotels offer rooms for their guests with reduced mobility, which provide easy access for people with disabilities or people with reduced mobility. Such rooms usually have special amenities., as access to the ground floor or flat floor to the elevator, wheelchair ramps / wheelchair lift, low washbasins, extended doors, etc.. d.
Hotel Rooms by Amenities or Views
Of course, hotels may include specific names of room amenities in the name itself, to encourage visitors to book rooms with a higher surcharge and, in this way, get more income (profitability).
Examples include the following variations:
«Room Name» + access to the beach;
«Room Name» + with swimming pool;
«Room Name» + with Jacuzzi;
«Room Name» + balcony or terrace;
«Room Name» + access to the club (private lounge).
Besides, hoteliers should always adjust their prices accordingly (in order to increase profits), if the hotel offers a certain view, as in the following examples:
Suite or room with sea view;
Suite or Room with Pool View;
Suite or Room with Garden View;
Suite or room with patio view;
Suite or room with city view.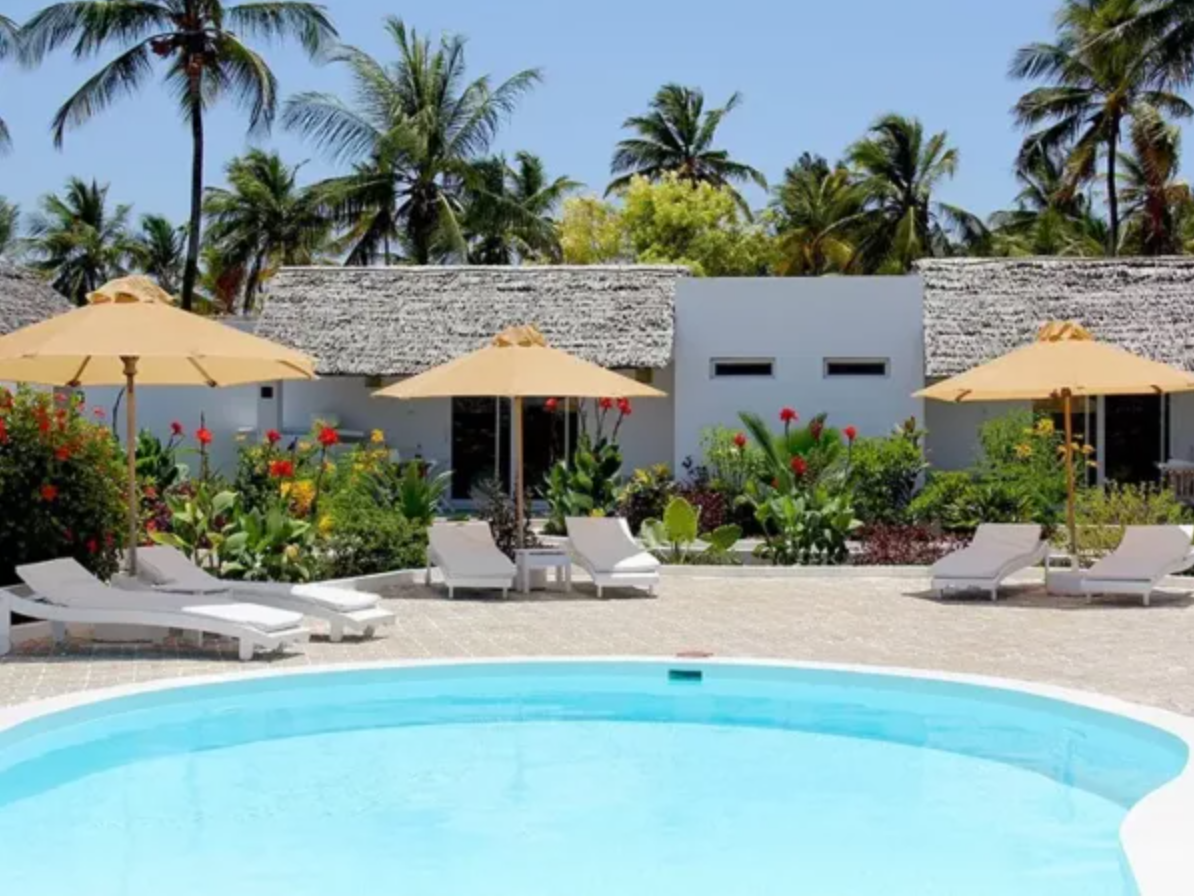 Flexible hotel owners should always consider the possibility of adding another bed. (for example, for child).
Double rooms are often booked by independent travelers, who cannot sleep in a classic single bed and need a double bed, for a comfortable sleep.
To apply for certification and classification, go to the website of the company TEST-SPB https://test-spb.ru/uslugi/, where you will also find services for the certification of management systems and food products, confirmation of product compliance with standards, environmental certification, expertise of industrial safety and management systems. You need to work only with professionals, proven in the market for many years.